Residential Pool
ARE YOU LOOKING TO HAVE POOL REMODELED?
Your swimming pool is a big investment – and you should be happy with that investment. Do you look at your pool and feel disappointed? Do you see cracks, flaking, or stains? Maybe it's time for a pool renovation. Call the experts at BND Pool Plastering for a residential pool remodeling project you'll be raving about to your friends. Our passionate, experienced team can revamp your pool to fully complete your backyard oasis.
View Gallery
Drag Slider to View Before and After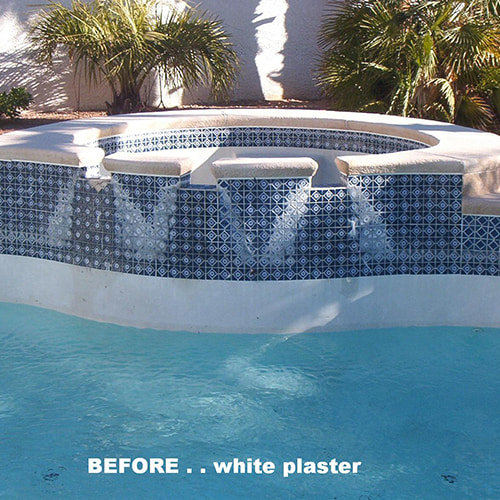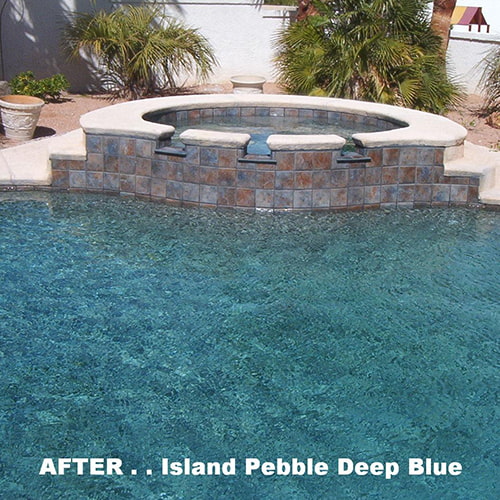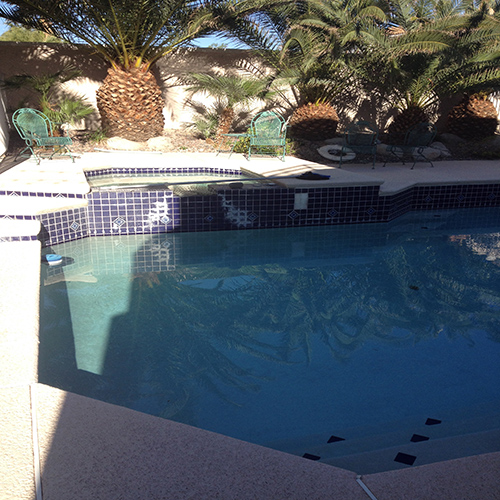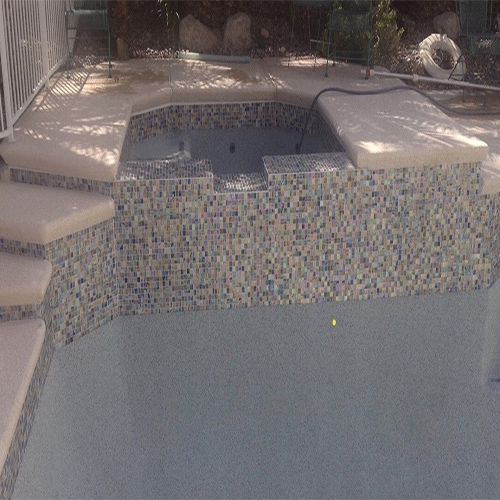 Make your pool beautiful again
Is your plaster popping up, pitted, flaking, cracking, worn, or stained? You may need a re-plastering. No matter what your pool's condition, BND Plastering can make it look like new again.
BND Plastering stands for high quality workmanship, and we have the awards and recognition to prove it. We take pride in being selected to complete some of the most expensive and largest swimming pool projects in Nevada. We can give you peace of mind and protect your investment.
Along with your family, your home, and your vehicles, your pool represents one of your largest investments, which must be protected so you can enjoy it! Protect your residential pool with BND Pool Plastering at your side. Whether in need of repair or renovation, we've got your back.
You deserve a swimming pool you can be proud of. Which is where we come in. When you choose BND Pool Plastering, you're choosing more than just a company; you're choosing high quality, experience, and customer service. You're choosing the #1 pool plastering company in Nevada. You're choosing the best for your pool. And that's what you deserve: the very best. Choose BND so you can walk into your backyard, breathe a sigh of relief, and smile, knowing your choice was the right one. With BND, your swimming pool is in good hands.
BENEFITS OF RESIDENTIAL POOL RENOVATION & REPAIR
With BND Pool Plastering, you can get back into your pool sooner. We finish all projects on time, within budget – and with your needs as #1 on our priority list. Furthermore, you can trust our team to deliver incredible results that you'll be raving about for months after we're done.
As Nevada's largest, premier pool renovation and repair company, we know pools. Most of our team has been with us for over 15 years, and has been in the industry for much longer. Our team is highly trained, knowledgeable, and experienced with pool repair and renovation.
With BND Pool Plastering at your side, you don't have to worry. We take care of everything from A to Z, and keep you informed every step of the way. You can trust us to deliver high quality craftsmanship that exceeds your expectations. So sit back, relax, and let us take care of the rest.
As a team of industry experts, we understand what pool customers want. You deserve the best, and that means through every step of the pool renovation or repair process. From beginning to end, our experienced team will help you through it all. At BND, the customer always come first.
POOL STRIPPING
BND'S PREFERRED METHOD
Properly stripping a pool of its finish is an important factor when it comes to preserving its shell. Plaster, fiberglass and composite finishes will have to be stripped away to the underlying gunite in order to provide a better hold for the new material. See our typical process for removing faulty plaster below!
Chipping-Out
Chipping-Out
The first step in replastering a pool is to remove all the old plaster. While there are other accepted and approved methods, We feel this is the best method available. We have over 20 years experience without a single "Bond failure" yet.


Power Washing
Power Washing
Once the faulty plaster has been removed from the gunite, the next step is pressure washing the pool interior. This removes any loose, leftover debris.
Applying the Plaster
Applying the Plaster
After power washing has been performed, the pool interior is ready to be plastered. Plaster is applied to be 3/4 inches thick. Our careful process ensures a smooth and even surface.
Choose BND Pool Plastering for Your Residential Pool Renovation & Repair
BND Pool Plastering is the largest locally owned pool plastering company in the state of Nevada. We are proud to serve homeowners throughout southern Nevada. If you're looking for pool plastering, pool re-plastering, or pool renovation in Nevada, you've come to the right place. Pool plastering is our craft, not just our trade. We love what we do and pair our passion with hard work, dedication, and a constant desire to learn more. We take great pride in every project we undertake.
Integrity, high-quality craftsmanship, and passion are our core values. Our team is made up of highly experienced craftsmen who share our values and are extremely passionate and knowledgeable. Most of our employees have been with us for over 15 years. We work hard to make sure every one of our customers is 100% satisfied with our services. At BND Pool Plastering, you come first. BND Pool Plastering is licensed, insured, and bonded in Nevada. Whether you're looking for pool remodeling, pool repair, or pool replastering, BND Pool Plastering is at your service.
HOW TO PREP POOLS FOR REPLASTERING
There are procedures that must be done to all pools prior to preparation for replastering.
1) Obtain permits if required.
2) Take all necessary action to turn off all power to pool equipment, water features, lights and auto water fills.
3.) Drain pool in accordance with all applicable laws and regulations.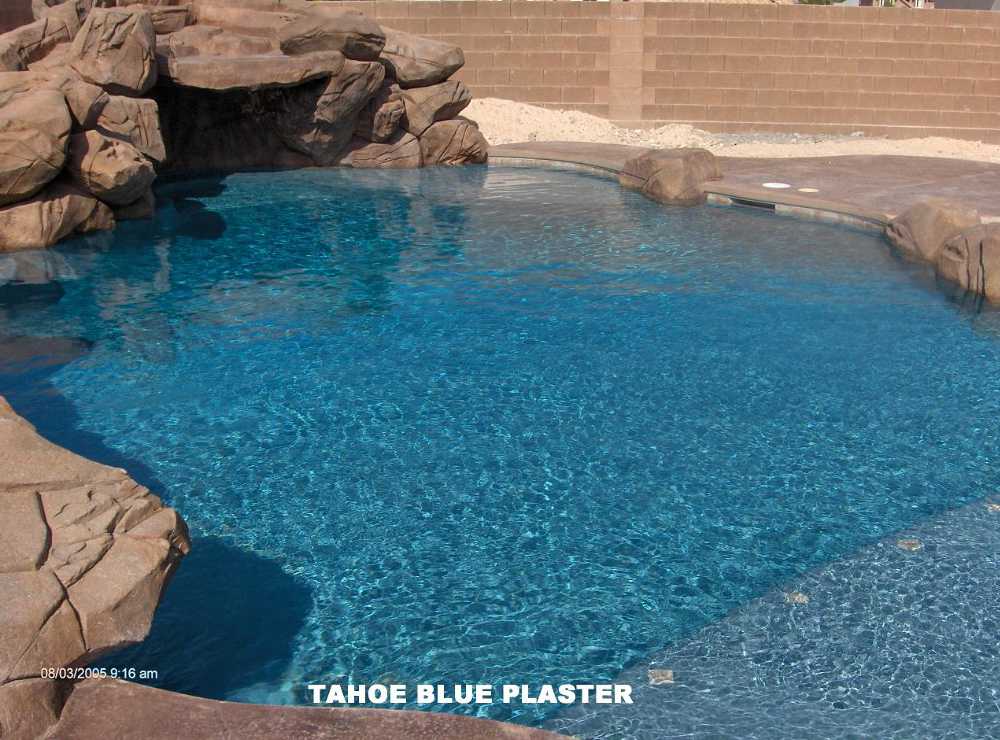 Residential Pool

Preparation
4 ) BEWARE: Care should be taken in areas with high water tables and appropriate actions taken to prevent flotation of the pool shell.
5) If the existing tile is to remain, under cut below water line tile, around all fittings, wall steps and lights as appropriate to ensure a flush fittings for the new pool surface.
PARTNERSHIPS & ASSOCIATIONS